58th Annual Marshall Historic Home Tour
The Farmhouse Tour
There are seven farmhouses on the tour this year, three of which are Michigan Centennial farms! Most of these homes also have barns, outbuildings, animals and other activities to add interest. We believe farms have great historical value and were often the backbone to early Michigan communities. Additionally, visitors can enjoy six museums, downtown shopping, the Art at the Museum, the Vintage Market, and even a chance to win Luke Bryan Farm Tour tickets!
Advance tickets are $22 until Labor Day. Full price tickets are $27 after Labor Day.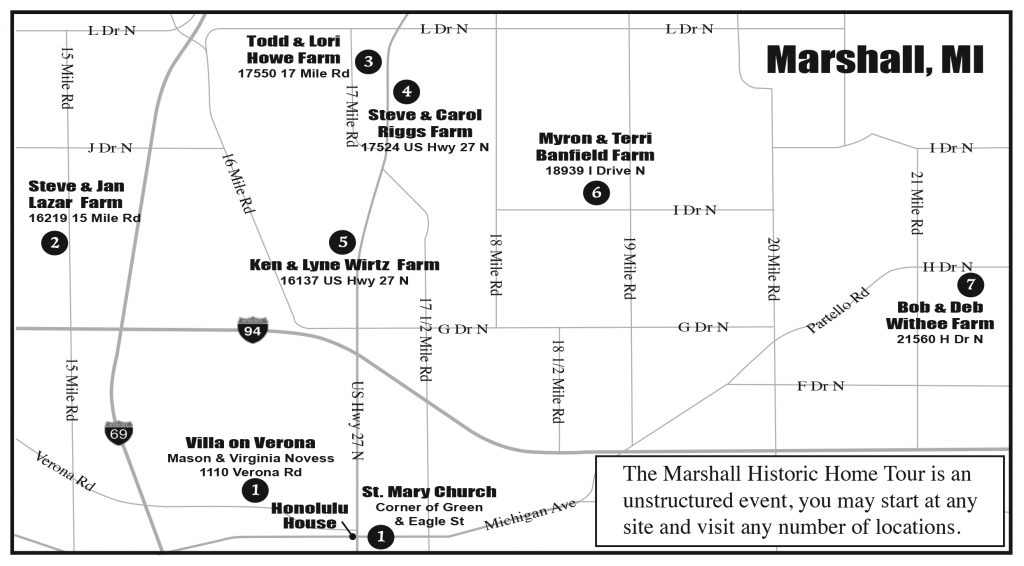 The clock is ticking...
Days Until Home Tour!
Featured Homes…
Click the link below to purchase your tickets!